There are plenty attractive places and monuments in Krakow. It's hard to count them, but let's try to mark the most important ones.
Wawel Castle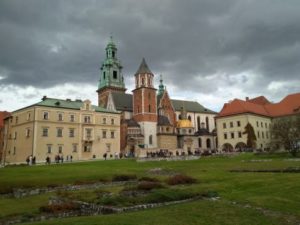 An absolute "must see" in the city. In fact, it's one of the most important medieval castles in the whole Europe. There were many Polish kings wielding power, crowned and consecrated in the castle. It's the whole complex of sacred and royal buildings, all of them absolutely exquisite and beautiful. Among them there is Wawel Cathedral that surprises with its unconventional architecture. Going inside the Cathedral, one can amaze impressive decorations, reliefs and kings' tombs. What's more, there are representative and private royal chambers open for visitors. We can see majestic conditions in which the greatest kings of Poland were living.
Furthermore, Wawel Hill is also a place of the most popular bell in the country. It's called Zygmunt Bell and is the biggest bell in Europe!
Old Town and Main Square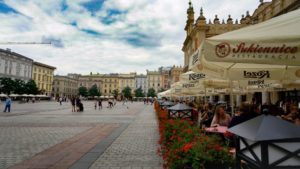 Main Square is on the list of UNESCO heritage sites. It has several amazing monuments in itself. Firs of all, St. Mary's Basilica – the most popular church in Krakow. It's a XIV-century Gothic church with two towers. Everyday, each hour one can hear famous Krakow bugle call. Next to the church, there are impressive Cloth Halls – a former trade centre, the very heart of the city. Nowadays it's a place with the best Krakow souvenirs including hand made jewelries, clothes, toys, utensils and many more.
Krakow Old Town abound in historical buildings with amazing history. Practically you'll find some important monument at each street. Numerous museums, art galleries and churches make the city centre a special place with huge cultural heritage.
Kazimierz Quarter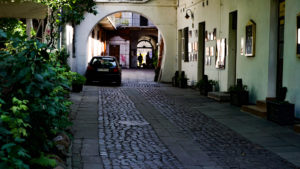 This special district of Krakow is a former separate Jewish city. That's why it has a lot of Jewish monuments, Synagogues and restaurant. One day is not enough to fully visit this amazing district. Beside monuments of Jewish culture, Kazimierz Quarter is famous for it inimitable atmosphere. It's due to the fact, that there are many climatic restaurants and cafes with live Jewish music. What's more, Kazimierz is a centre of Krakow best parties! If you visit Krakow during summer, you'll see that Kazimierz quarter never sleeps.
Nowa Huta Quarter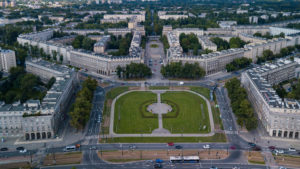 Nowa Huta Quarter is totally different from other parts of the city. It's an 'Utopian' place designed by communists for steelworkers. Although the political system in Poland has changed, there are still remnants of communism in Nowa Huta.
First of all, the district has very interesting architecture. The streets and conjunctions are perfectly perpendicular which makes Nowa Huta very symmetrical. At the same time, there is a lot of green spaces. Numerous parks and squares are scattered around the district which makes it very pleasant area for walks. There is also famous Wanda Monud – probably the oldest mound in Krakow.
---
Zakrzówek Bay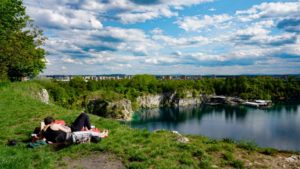 Zakrzówek bay it's one of the most beautiful areas in Krakow. Although it doesn't look like city at all, it's located not so far away from the centre. It's a picturesque bay offering scenic views, wild nature and crystal water. It's also one of the favorite place of Krakow residents. You won't find better spot to relax with friends off the city's fuss without going far away.