Krakow is full of attractions for everyone. However, it also has many interesting places in it's surroundings. One of those, is the biggest amusement park in Poland – Energylandia. In the past few years, it has gained a great popularity around the country. Energylandia Tour from Krakow is more and more attractive every year as each year there are new attractions there. Beside the biggest and the fastest roller coaster in Europe, it has plenty of adventurous objects.
What to expect in Energylandia?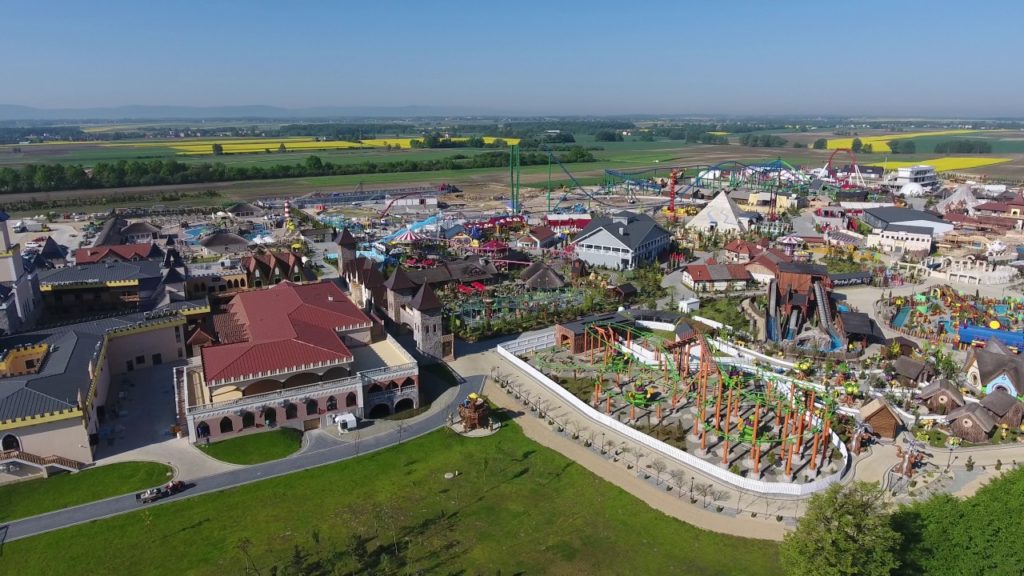 Energylandia is devided into 4 zones:
Little Kids Zone: It's an area dedicated especially for children, even for those little ones. They will meet their beloved heroes from fairy tales there. Kids Zone has 9 carousels,(each totally different), 2 coasters, Trains, Boats, Ships, Bumper cars, Jeep, Arctic Slide or Crazy Buses .
Extreme Zone: It's definitely the best part of Energylandia park! Most of all, it's a zone where Hyperion is located. It's the highest and at the same time the fastest roller coaster in Europe. Thanks to this amazing new attraction, Energylandia Tour from Krakow has become even more popular. However, Extreme zone is not only Hyperion. There are nine other adventurous attractions. It includes: Apocalypto, Tsunami Drop, Formula, the Mayan,
Space Gun, Speed, Space Booster, Aztec Swing.
Family Zone: If you visit Energylandia with your family, this zone is something you can't skip. It's an area with the biggest amount of attractions. All of them gives a great opportunity to integrate whole family. It includes: Monster Attack, RFM Dragon, Formula Autodrom, Mars, Toffiefee Goldmine, Viking Village, The Planes, Frutti Loop, Planetarium, Viking Ride, Splash Battles, Atlantis, Jungle Adventure, Boomerang, Swiss Water Cups, Anaconda, Swiss Village.
Water Zone: It's a water paradise, for kids as well for adults. You can either have fun on extreme water slides or relax on sun lounger and sunbathe. Water Zone is available only when the weather is appropriate and it's definitively worth to wait for the sun. You'll find there: Tiki Ride, Exotic Fun, Tropical Splash and Kamikadze Slide, 3 swimming pools, numerous sun loungers and colorful and cold drinks in bar.
Entrance to Energylandia
Tickets to Energylandia are very attractive. What's more, there is only one single ticket
1-day Regular Ticket – 119 PLN
1-day Reduced Ticket – 69 PLN
2-days Regular Ticket – 219 PLN
2-days Reduced Ticket – 119 PLN
1 year Regular Ticket – 359 PLN
1 year Reduced Ticket – 209 PLN
Pregnant Women – 69 PLN
Kids up to 3 years – 1 PLN
Bride and Groom (with photo session) – 1 PLN
People who have birthday – 1 PLN
Disabled people under the age of 12 – 69 PLN
Disabled people over the age of 12 – 49 PLN
Seniors (+65) – 69 PLN
Energylandia Tour from Krakow
The most popular way to get to the Park is to go on Energylandia Tour from Krakow. It's the biggest city around Amusement Park and it takes only around 1 hour to get there. There are several buses going there from Krakow. However, the best way is to take a private tour from Krakow.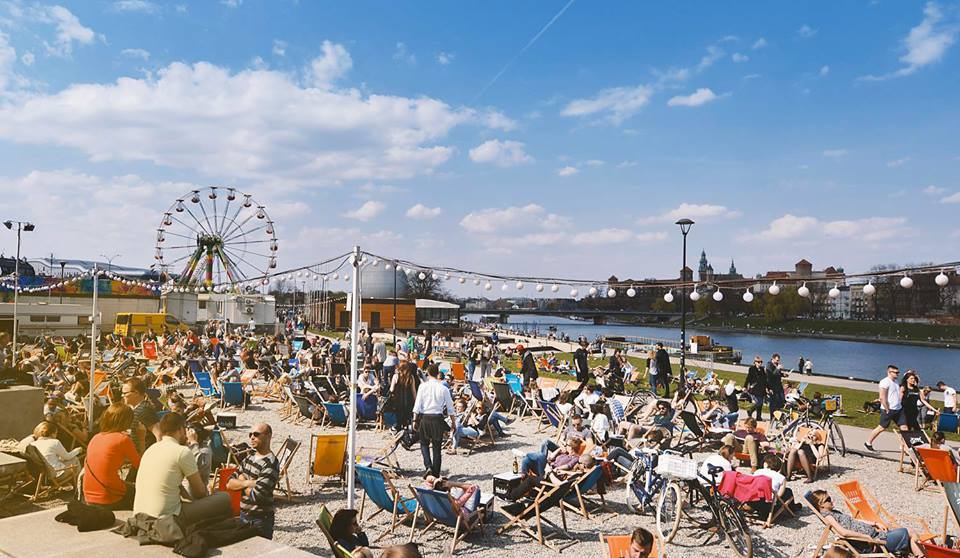 Krakow is also one of the most attractive cities in the country. Also, it's the former capital of Poland and is often called "city of kings". Although it's not very big, it has plenty of great monuments, places to visit or fun things to do. What's more Krakow is famous for its magic atmosphere and artistic souls.